Vong Socheata
Chairperson of the Board of Directors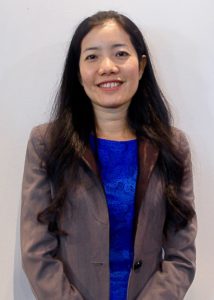 Ms. Vong Socheata is currently the Chairman of the Board of Directors of Transparency International Cambodia. She joined the Board of Directors as a member in January 2015. She is a democracy and governance specialist at the U.S. Agency for International Development (USAID). Her work focuses on providing technical support on elections, political processes and civic participation of women and youth. Socheata was a Board Member of the Cambodian Economic Association (CEA) from 2009 to 2013. She is a manager of a private Cambodian Professional group (CAMPRO) which is an informal network joined by more than 500 Cambodian professionals working in various institutions. She is also a Managing Director of CamproPost, a website that publishes articles, essays, discussions, opinions, and documents that are related to Cambodia. In addition, she has produced a number of opinion articles on the newspapers that essentially represent well-founded perspectives touching a number of areas including politics, development, democracy, social justice, arts, and culture. She has also expressed her opinions on these issues through social media. Socheata holds a Master of International Relations from the University of Cambodia.
Conflict of Interest
---
Norbert Klein
Vice-Chairperson of the Board of Directors
Mr. Norbert Klein is a member of the Board of Directors of Transparency International Cambodia since 2014. He came to Cambodia in 1990 as the country representative of Lutheran World Service, mainly cooperating with the ministry of Agriculture related to extend its international links, and with the Ministry of Education in the field of vocational training. In 1994 he assisted in the creation of the Open Forum of Cambodia – later the Open Institute – concerned with communication in society. In the same year, he established the first Internet Service Provider function in Cambodia, followed by the establishment of the Internet country address .kh in 1996; in 1999 he helped to organize the definition of the Khmer script for computer use in the international Unicode system – for which he was awarded the Order of Monisarapon. Using the tool of the Internet, he promoted an increasing number of Internets based discussion groups at the time before Social Media like Facebook and Twitter became popular tools for such open communication. In 1997, he started to publish The Mirror, mirroring the Khmer language press in English translations; first only on paper but later also on the Internet, regularly provide an overview of major dynamics in Cambodian society, in order to facilitate dialogue between different opinions and positions, with links to national and international background information. The readership had grown to more than 10,000 visits per month in 2010 when The Mirror was discontinued for financial reasons. Norbert Klein lives now in the countryside in Kep on a pepper farm dedicated to organic agriculture and to the use of renewable energy. He is also on the Board of Directors of Open Development Cambodia.
Conflict of Interest
---
Rath Sophoan
Member of the Board of Directors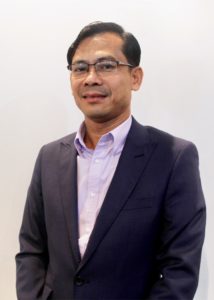 Mr Rath Sophoan is the Chairman of the Board of Directors of Transparency International Cambodia. He previously served as the Chairman of the Board for two consecutive terms, from December 2010 to December 2014. A successful professional in both the development field and private sector, Mr. Sophoan currently holds a senior management position at a private firm that has recently opened its operations in Cambodia. He previously undertook a number of managerial positions at the ANZ Royal Bank, including Branch Manager, Regional Manager, and Head of Products. Prior to this, Mr. Sophoan worked with the United States Agency for International Development (USAID) as a Project Management Specialist. He oversaw US funded democracy and governance projects in Cambodia, including building democratic processes, rule of law and anti-corruption. Mr. Sophoan received two Meritorious Honour Awards from USAID Mission Director and U.S. Ambassador for outstanding performance and dedication during a challenging and difficult period. He was also awarded the 2006/7 Royal Leadership Award from ANZ Bank. Mr. Sophoan holds a Master of Laws from the National University of Singapore (2002) and a Bachelor of Laws with a minor in Business Administration.
Conflict of Interest
---
Thorn Vandong
Member of the Board of Directors
Mr. Thorn Vandong is one of the founders and a Member of the Board of Directors of Transparency International Cambodia. Since 2005, he has served as the Executive Director of the Buddhism and Society Development Association (BSDA), as well as the President of the Civil Society Network Against Child Labour. Previously, he worked for the Buddhist Sunday Centre Branch in Kampong Cham province as the Executive Director where he strove to promote transparency and a corruption-free society. Mr. Vandong obtained a Bachelor of Human Resource Management at the University of Management and Economics (UME) in Kampong Cham Province in 2010. He earned a second bachelor's degree of Philosophy at Preah Sihanouk Raja Buddhist University. In 2009, he successfully completed the Mentoring, Coaching and Exposure visit (MCEV) component for the World Bank's Program to Enhance Capacity in Social Accountability (PECSA) in India. In addition, Mr. Vandong earned a Diploma for the Social Accountability School Program from the Ateneo School of Government, the Philippines.
Conflict of Interest
---
Lor Saly
Member of the Board of Directors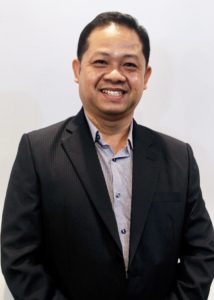 Mr. Lor Saly has 20 years of professional experience in the private sector and has held various senior positions in front line business acquisitions and operations. Currently, Mr. Lor is working for ANZ Royal as Head of Retail Operations. In the past, he has also served ANZ Royal as Branch Manager, Regional Manager and Head of Mortgages. In recognition of his achievements, Mr. Lor was the winner of the globally run Group CEO Award Programme in 2011. Prior to joining ANZ Royal, Mr. Lor worked in the field of hospitality and also served as a graduate and post-graduate university lecturer. Mr. Lor obtained a Master's Degree in Education and Training from Victoria University, Australia in 2003 and was a recipient of an Australian Agency for International Development (AusAID) scholarship.
---
Ms. Srey Sotheavy
Member of the Board of Directors
Ms. Srey Sotheavy is currently a member of the Board of Directors of Transparency International Cambodia. Sotheavy joined the Board of Directors in January 2019. She is the Executive Director of Alliance for Conflict Transformation (ACT). She has experienced working in Cambodia in peace-building and conflict transformation since 2009, as well as participating with various other social and community development groups in Cambodia and Asia working to contribute to respect human dignity for all. Sotheavy enjoys working with peacebuilding and hopes a true spiritual conversion will lead to respect for dignity, values, ethnicity, and religious traditions of everyone. Sotheavy holds a Master of General Management degree
---
Ms Khak Chenda
 Member of the Board Directors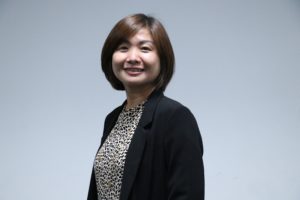 Ms. Khak Chenda is the Chief Human Resources Officer for AIA (Cambodia) Life Insurance PLC, joining the company in December 2016. Chenda leads the HR team to deliver strategic HR solutions to support the exciting development and growth of the business. Ms. Chenda obtains more than 10 years of experience in HR and Learning & Development for both Cambodian and international private companies. Prior to this, Chenda was a Political Assistant at the US Embassy of Cambodia for over 4 years. During this period, Chenda has been working with Civil Society on the issue of human rights, human trafficking, Cambodia elections, and governance. Chenda studied Sociology at Royal University of Phnom Penh and pursued her Master Degree in International Relations at Sophia University, Tokyo, Japan.
---
Hang Chhaya
Former Vice-Chairman of the Board of Directors
Mr. Hang Chhaya was the elected Vice-Chairman of TI Cambodia's Board of Directors. He currently serves as Executive Director of the Khmer Institute of Democracy (KID), a position he has held since 2007. His work on human rights and democracy in Cambodia has taken him across the world to many countries including China, Australia, Germany, and the USA. Mr. Chhaya's scholarship on the elections in Cambodia has been published many times, most recently relating to the July 2008 National elections in the country. He is a board member of several organizations including the UNESCAP Telecentre Network; Australian Alumni of Cambodia; Alternative Lawyering Groups (Philippines); Korea Democracy Foundation (KDF, South Korea); and, the Cambodian Human Rights Action Committee, for which he was elected Chairman in 2010. Mr. Chhaya Hang holds the Georgetown Leadership Seminar (2009), and Education for Sustainable Development (ESD, CIDA) certificates. He has a master's degree in Environmental Science from an Australian university.
---
H.E. Oknha Dr. Mengly J. Quach, MD, MPH
Former member of the Board of Directors
H.E. Oknha Dr. Mengly J. Quach, MD, MPH was an elected Board member of Transparency International Cambodia. Dr. Quach is the Founder, Chairman and Chief Executive Officer of the Mengly J. Quach Education. Currently, Dr. Quach serves as an Advisor to the Council of Ministers, Advisor to the Chief of the Cambodian Scouts, Advisory Member of the Cambodia Chamber of Commerce, Youth Star Cambodia Board of Directors and CamTESOL Steering Committee Member. Prior to starting the MJQ Education, Dr. Quach worked in academia for four years both in the United States and Cambodia serving on the faculties of three universities. His last position was the Founding Dean and Associate Professor of the College of Public Health at the University of Cambodia. In 2008, Dr. Quach was conferred the Young Eminent Overseas Chinese of the Year by Overseas Chinese Affairs Office of the State Council of the People's Republic of China. In 2009, Dr. Quach was granted two separate Royal Orders of Monisaraphon Thank Mohasena and Oknha Title by His Majesty King Norodom Sihamoni for his community, charity, and philanthropic works. In 2012, he received the SME One Asia Awards 2012 in the Overseas Enterprise SMEs Category in Singapore. Dr. Quach earned a Doctor of Medicine in General Medicine from the School of Medicine at Spartan Health Sciences University at St. Lucia/Santa Teresa, New Mexico and a Master of Public Health in Public Health Practices from the University of Massachusetts at Amherst. He completed his Pre-Med studies at the University of California at Berkeley.
---
Kem Sithen
Former member of the Board of Directors
Ms. Kem Sithen joined the Board of Directors in February 2014. She is a CEO of 3E Advisory and Training- Cambodia, Indochina Market- part of 3E Group of Companies, Asia. Prior to her current position, she worked as a director Local Corporates with ANZ Royal Bank and is responsible for a large portfolio of local corporate clients. She also worked for the Cambodia Development Resource Institute. During this time, she served as a Research Assistant focusing on the World Bank funded project "Moving Out of Poverty." In addition, Ms. Kem Sithen is also an active member of the Cambodia Economic Association. She holds a Master's Degree in Economic Development from the International University of Japan.
---
Houth Ratanak
Former member of the Board of Directors
Ms. Houth Ratanak was an elected Board Member of TI Cambodia. Ms. Houth is a member of the Advisory Committee (AC) at National Radio Kampuchea on Demand for Good Governance (DFGG), where she provides high level strategic advice. In addition, she is a Board member for Gender and Development for Cambodia (GAD/C) and is a member of the Cambodian Working Group (CWG) on establishment of the Cambodian National Human Rights Commission. Previously, Ms. Houth has served as the Deputy Program Director at Pact Cambodia/Mainstreaming Anti-Corruption (MAE) for the Equity program where she worked from 2006 until 2010. For 10 years prior to that, she was the Executive Director of the Open Forum of Cambodia (OFC), a local non-governmental organization designed to initiate dialogue in Cambodian Society. Ms. Ratanak earned a Master of Commerce (MCom), major in Management from the International Institute of Cambodia (IIC), in June 2006.
---
Sun Chansen
Former member of the Board of Directors
Ms. Sun Chansen was an elected Board member of TI Cambodia. Ms. Sun has a wealth of experience in the public and private sector. Currently, she is on the steering committees of Committee for Free and Fair Election (COMFREL) and the Cambodian Human Rights Action Committee (CHRAC). She had served as the elected President of the Khmer Youth Association (KYA), one of the leading youth organizations in Cambodia. In this role, she facilitated policy implementation regarding human rights and democracy. At PL Bank Plc. Ms. Sun worked as a human resources officer; and, as an administrator at the Cambodian Defender Project (CDP). From 2002 to 2006, she was a Project Coordinator at KYA, involved in planning and system development, community organizing; monitoring and evaluation, and, project implementation. Ms. Sun earned a Master of Law from the Royal University of Law and Economics (2009), and has a bachelor's degree in History from the Royal University of Phnom Penh (2001). Having attended many professional workshops across the world, Ms. Sun has visited countries such as Indonesia, Vietnam, the Philippines, Sweden, and Germany.
---
Former Board of Directors
OK SEREI Sopheak
Chairman of the Board of Directors
Mr. OK SEREI Sopheak was born in Phnom Penh (Cambodia) on 22 September 1952. He has two children, one son, and one daughter. He received his medical degree in Paris (France) in 1981. While in France, he joined many refugee political movements to fight against the Khmer Rouge genocide policy. He joined the KPNLF (Khmer People's National Liberation Front), a non-communist resistance front along the Khmer-Thai border, from 1981 to 1992. He served as Vice-President of the LDP (Liberal Democratic Party), participating in the 1993 UN-supervised election. From 1993 to 1998, he was advisor and director of the cabinet to the Deputy Prime Minister and Minister of Interior. From 1999 to 2003, he was the Peace and Development Coordinator for CDRI (Cambodian Development Resource Institute), where he initiated many programs on conflict prevention in the Cambodian election. Since 2003, he has chosen to be a freelance consultant to national and international organizations (UNDP, WB, AusAID, DFID, USAID, NCDD, etc.) on governance, democratic process, and conflict management. He has dedicated a major part of his life to sharing his rich political and social experiences with Cambodian and other countries' youth and students.
Conflict of Interest