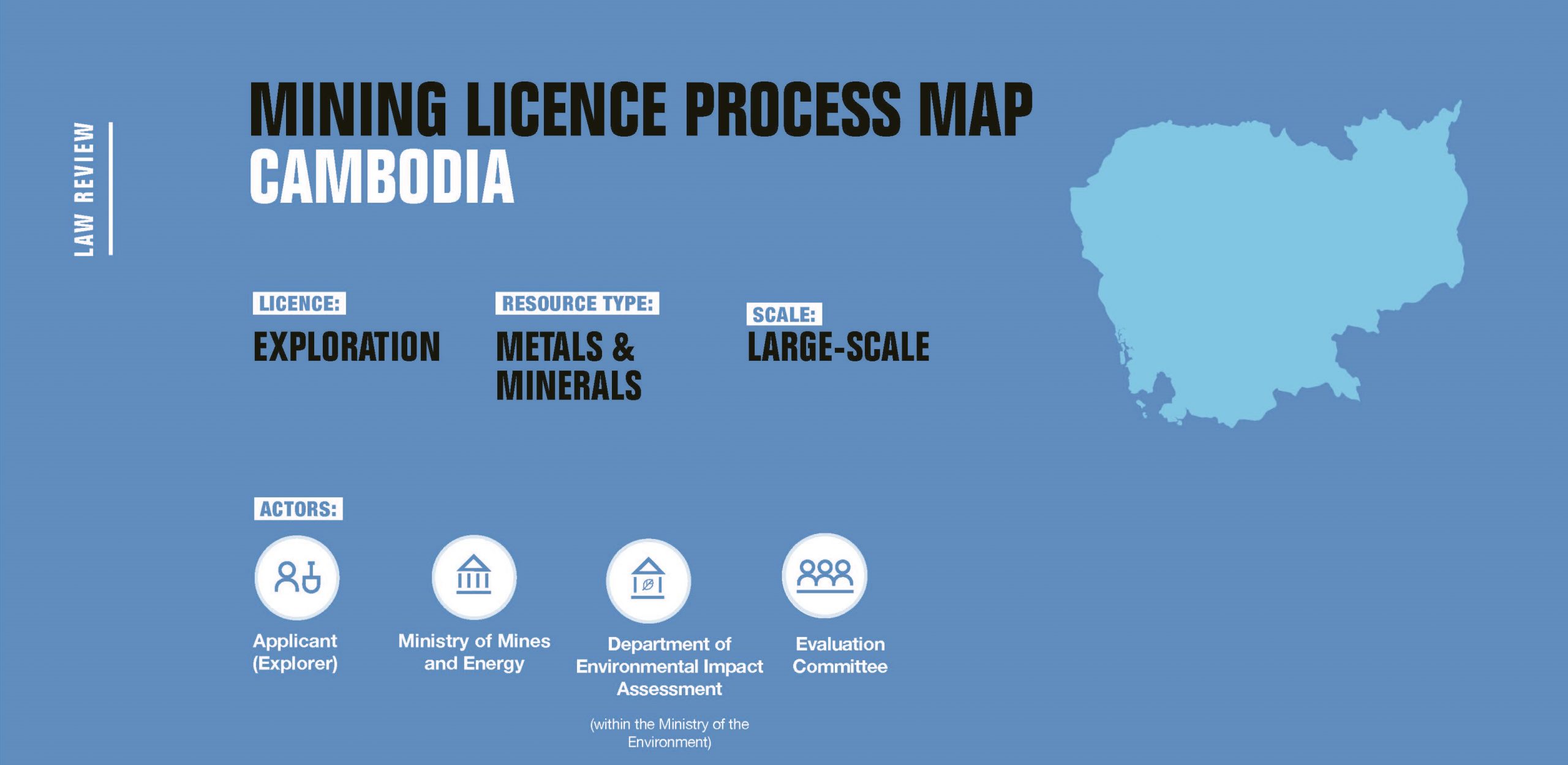 Cambodia Mining Licence Process Map
What is the process for awarding mining rights in Cambodia? What steps must the company and the government follow?
This process map depicts the process of awarding an exploration licence in Cambodia which is under the responsibility of The Ministry of Mines and Energy (MME). After determining the available land for mining, The MME then invites interested parties to submit an application for a mineral exploration licence. An Evaluation Committee made up of members appointed by the Minister of Mines and Energy assesses the applications based on technical and financial criteria. The applicant that receives the highest score is granted the licence.
The exploration license is valid for three years and may be renewed twice, for two years each time.