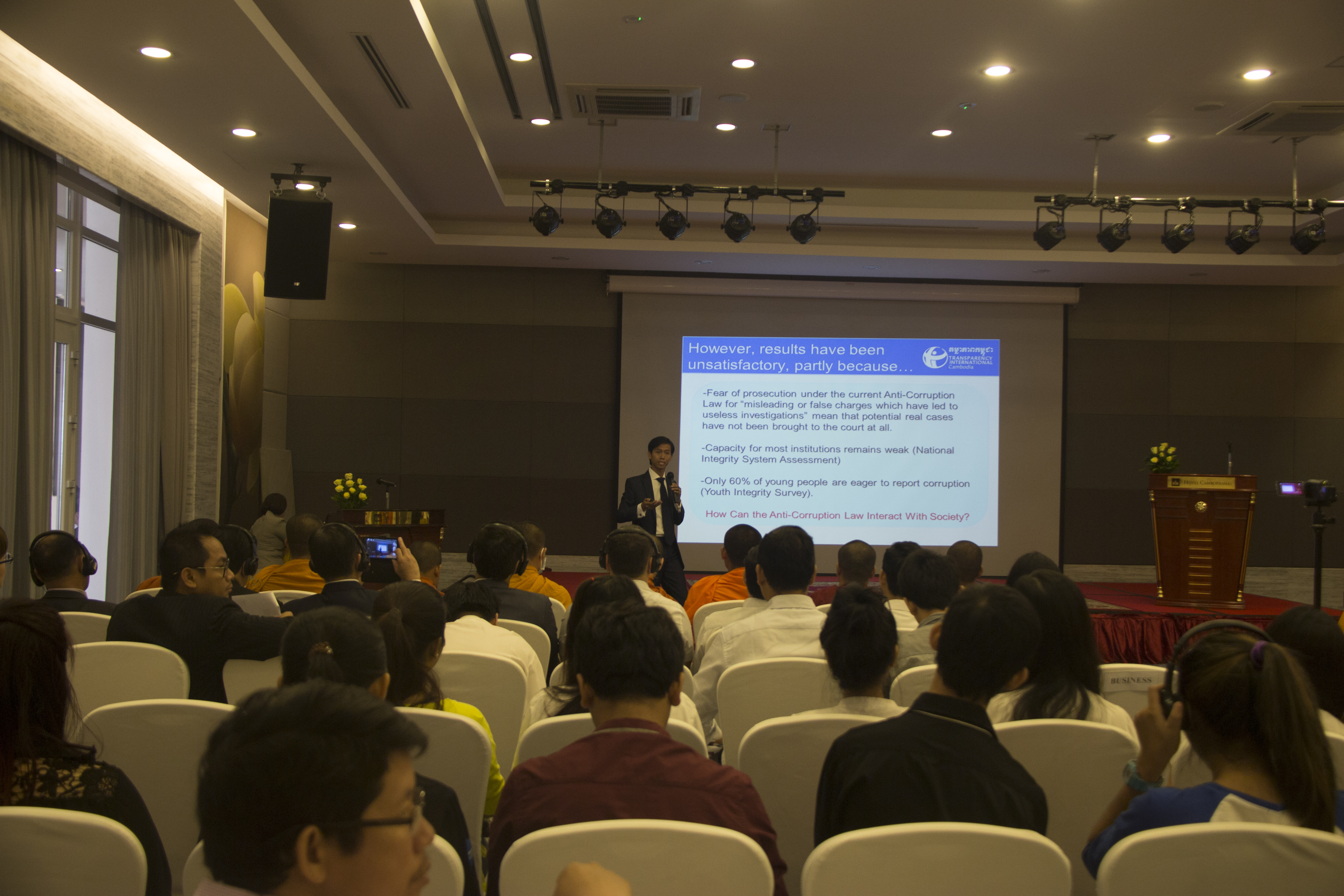 Anti-Corruption to Become A Major Political Platform
Transparency International Cambodia launches the "Proposed Anti- Corruption Platform for Political Parties" on 30 March 2016. The proposed Platform has reflected inputs collected through a series of consultative meetings with relevant stakeholders including civil society organisations, development partners/donor community and political parties.
During these participatory consultations, discussants exchanged views on crucial laws to combat corruption, institutional capacity of law enforcement agencies and community's involvement in the fight against corruption.