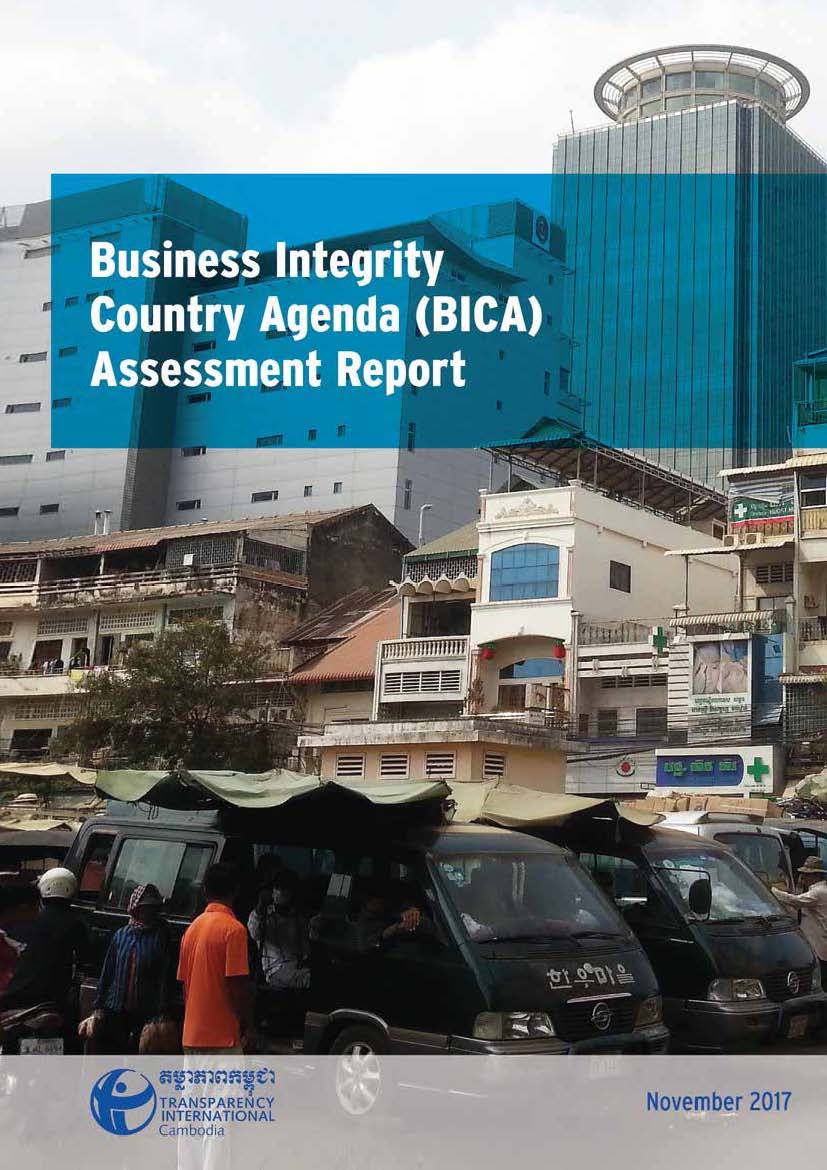 Business Integrity Country Agenda (BICA) Assessment Report
MEDIA ADVISORY
"Launch event for the Business Integrity Country Agenda (BICA) Assessment Report"
TI Cambodia launches the first ever assessment of business integrity in Cambodia
Transparency International Cambodia launch the first ever Business Integrity Country Agenda (BICA) Assessment Report on 19 December 2017 at the Himawari Hotel in Phnom Penh. The BICA Assessment Report is a baseline assessment of public, private and civil society sector efforts to promote business integrity, particularly accountability, transparency, and integrity in business practices. This report seeks to further understand the factors and actions that can increase business integrity in Cambodia, in order to facilitate public, private, and civil society efforts to diminish corruption.
The BICA Assessment tool was designed by the Transparency International Secretariat to serve as a baseline assessment for business integrity in participating companies. To date, BICA has been conducted in Mozambique, with ongoing assessments in Malaysia, Kenya, and Italy. Following the launch of the report, TI Cambodia will work with stakeholders to implement activities based on the key findings and recommendations.
We are pleased to enclose agenda both in English and in Khmer.
Please kindly confirm your attendance to Mr Chea Singhtararith, Communication Officer, by phone: (+855) 92 345 122 or email: singhtararithchea@ticambodia.org.
We look forward to receiving your RSVP and seeing you at the event.
Media advisory in Khmer
Speech of Mr. Preap Kol, Executive Director of TI Cambodia, click here.
Speech of H.E Reach Ra, Under Secretary of State, Ministry of Commerce, click here.
Download full report here