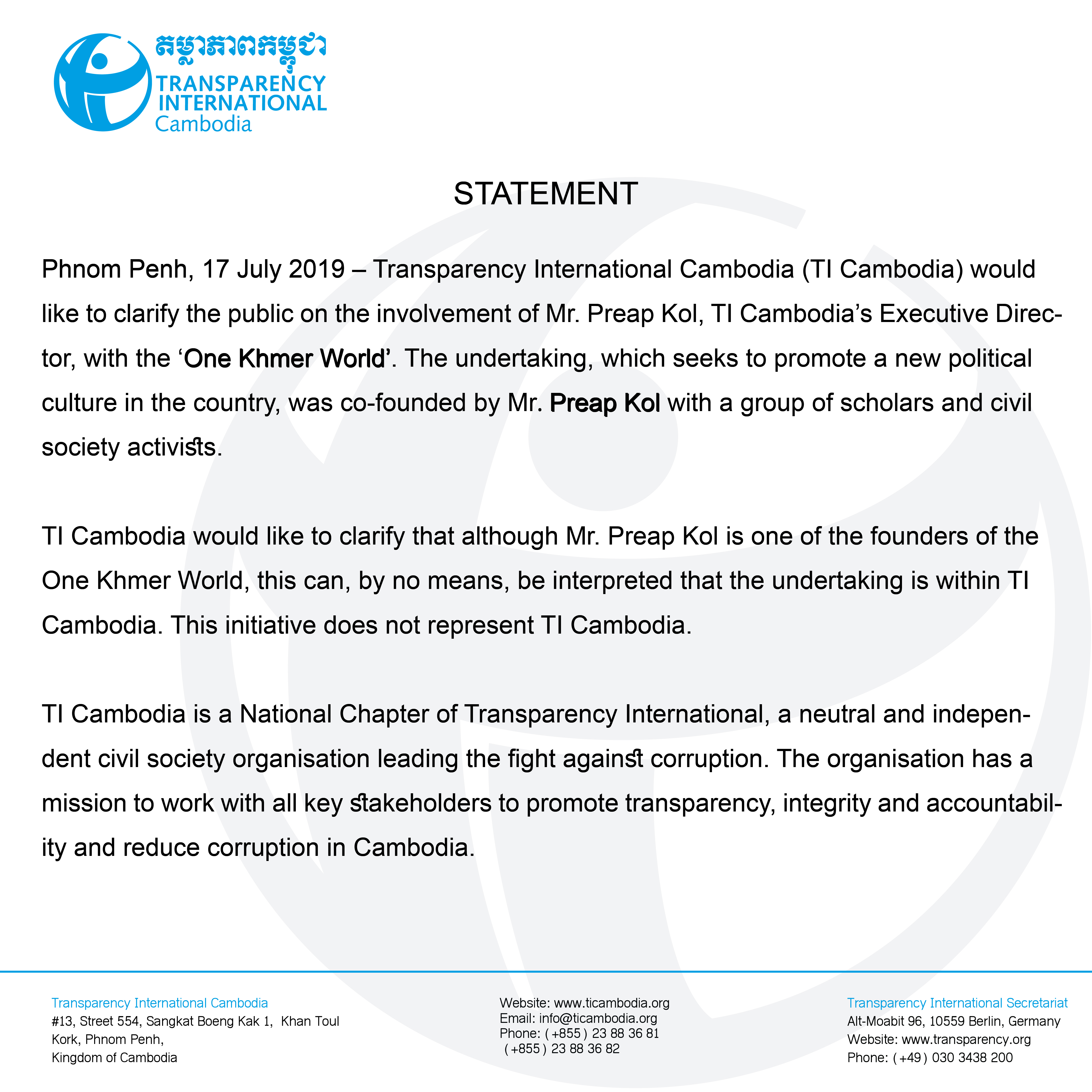 STATEMENT
 Phnom Penh, 17 July 2019 – Transparency International Cambodia (TI Cambodia) would like to clarify the public on the involvement of Mr. Preap Kol, TI Cambodia's Executive Director, with the 'One Khmer World'. The undertaking, which seeks to promote a new political culture in the country, was co-founded by Mr. Preap Kol with a group of scholars and civil society activists.
TI Cambodia would like to clarify that although Mr. Preap Kol is one of the founders of the One Khmer World, this can, by no means, be interpreted that the undertaking is within TI Cambodia. This initiative does not represent TI Cambodia.
TI Cambodia is a National Chapter of Transparency International, a neutral and independent civil society organisation leading the fight against corruption. The organisation has a mission to work with all key stakeholders to promote transparency, integrity and accountability and reduce corruption in Cambodia.